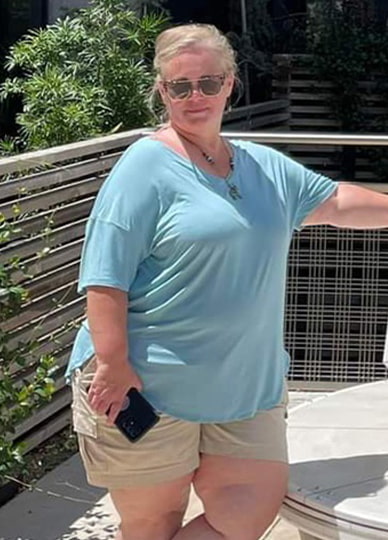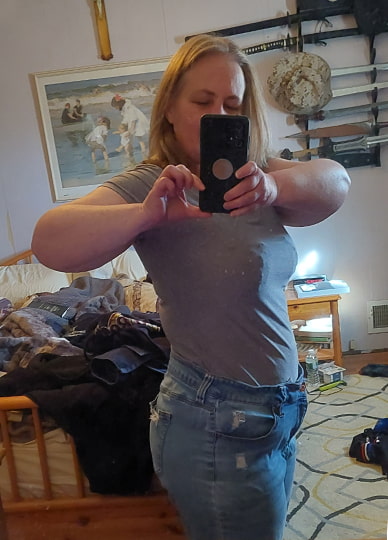 Abigail Martin
Before my weight loss surgery, I had asthma, high cholesterol, back problems, knee pain and I was unable to walk long distances. I
was not able to sleep well as I could never get comfortable and I kept my husband awake due to my snoring. I was embarrassed because some chairs were too small for me.
I waited to have surgery because I wanted to try non surgical methods first. I could only get so far with diet and exercise and a few lifestyle changes. I have a few friends who had undergone weight loss surgery and were very successful. They looked wonderful and more importantly, they felt better. That's when I decided to look into it for myself.
I really like my team! I was shown compassion right from the start. When someone is morbidly obese they can feel pretty awful about themselves. I received all the information and help with the insurance process. I never had to worry what would happen next. I had and I am still receiving step by step help, connection to support groups and links to helpful websites. I never feel alone in the journey. Dr Khair
has been very encouraging and just a wonderful human being through this whole process.
I love being able to be physically active. I'm still no athlete but I can go on long hikes with my husband. I don't have to "sit this one out" because I'm too out of shape to keep up. I don't snore anymore. My cholesterol has gone down and my knee and back rarely hurt.