Non-Surgical Weight Loss
At Long Island Laparoscopic Doctors, we recognize that the journey to weight loss can be traveled by taking many roads. Our medical team follows a patient-centric and holistic philosophy, matching patients with the best approach to successful, sustainable weight loss for their unique lifestyle and comfort.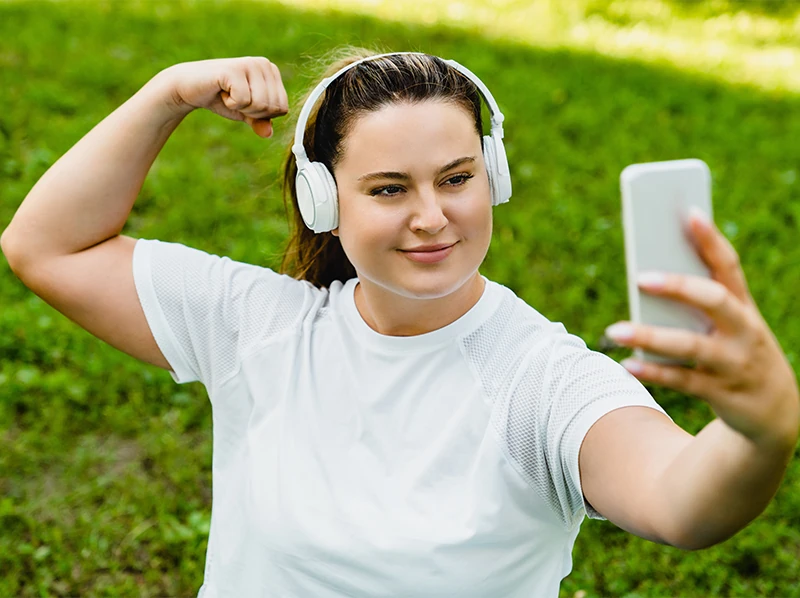 Non-surgical Treatment Options
We offer a full range of non-surgical treatment options, including nutrition counseling, exercise, personalized coaching and education, giving patients the tools and support they depend on to find their ideal healthy weight.
In addition to our dedicated support staff, our patients work one-on-one with Dr. Eileen Barr, whose medical weight loss practice is located in our offices. Dr. Barr meets individually with each patient to discuss their experiences, lifestyle, and the source of their eating habits. She then provides patients with customized tools, methods, and motivation to help them meet their goals.
Your personalized non-surgical weight loss plan may include any or all of the following tools:
Gastric Balloon
The gastric balloon procedure is an FDA-approved, non-surgical approach that is proven to help people achieve and maintain significant weight loss. The gastric balloon is specifically designed for patients with a BMI between 30–40. It is inserted during a non-surgical, 30-minute procedure. The gastric balloon helps patients feel fuller faster, and remains in place for roughly six months as the patient is taught to make healthy lifestyle changes through nutritional and weight loss coaching.
Long Island Laparoscopic Doctors specializes in the Orbera® gastric balloon for weight loss. We believe it to be the safest and most effective of all gastric balloons.
Learn More About Orbera Gastric Balloon
Nutrition Counseling
Medical Nutrition counseling focuses on providing healthy lifestyle and behavior changes using an empathic, nonjudgmental, and motivational approach. All patients at Long Island Laparoscopic Doctors receive nutritional counseling from our Registered Dietitians and doctors. Our team evaluates each patient's medical history, nutritional status, vitals, and metabolic profile providing a realistic, nutrient dense style of eating that leaves them feeling satisfied.
We are so pleased to offer our patients the services of Leslie Welsch, a Registered Dietician, Certified Diabetes Educator, and Certified Dietitian-Nutritionist. Through her research-based and compassionate approach, Leslie helps our patients learn how to make wise nutritional choices that empower them to embrace a healthier lifestyle.
Learn More About Nutrition Counseling
Weight Loss Medication
We use FDA-approved weight loss medications as a tool to help decrease hunger and cravings while allowing time to focus on developing healthy lifestyle habits. In conjunction with a reduced-calorie diet, increased physical activity, and nutritional counseling, medication helps patients reach and maintain their weight loss goals. This program is led by Dr. Eileen Barr, who has dedicated her practice to helping patients achieve healthy and long-lasting weight loss.
Contact Us
If you suffer from obesity and are ready to lose weight, but not necessarily ready for bariatric surgery, the team at Long Island Laparoscopic Doctors can guide you through your weight loss journey. To learn more about our personalized approach to treatment, please contact us to schedule a consultation.