Gastric Band Revision Surgery
For over 20 years, bariatric surgeons have been using the adjustable gastric band as an effective method in achieving significant weight loss. Our practice has done many of these surgeries, but with the advent of other weight loss surgeries, we no longer recommend this procedure due to complications or inherent disadvantages to the gastric band over time.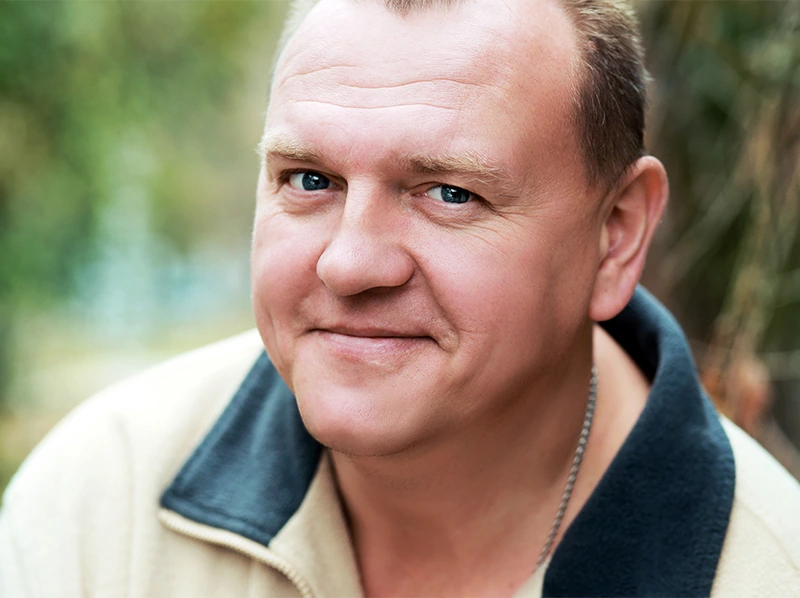 What is an Adjustable Gastric Band?
The adjustable gastric band (also referred to as the Realize® Band and Lap Band©) is a device that is placed on the upper portion of the stomach. The gastric band creates a feeling of fullness with less food. As a result, you eat less food and lose weight.
Disadvantages & Complications of the Gastric Band
Gastric Band surgery is both minimally invasive and completely reversible. However, the majority of patients do not have good results from this procedure because of its many disadvantages and complications. Many studies have shown that more than half of the gastric bands are removed due to inadequate weight loss or complications after 7-10 years.
The common Gastric Band disadvantages and complications include:
Food Intolerance: Patients may develop difficulty swallowing, severe nausea and vomiting. Some even throw up multiple times a day.

Inadequate Weight Loss: Even though the Gastric Band had reasonable initial weight loss, weight regain is much more common in Gastric Banding patients than patients who had gastric sleeve or gastric bypass surgery.

Band Slippage: This may cause severe pain/nausea and may require emergent surgical revision/removal of the gastric band.

Band Erosion/Port Infection: This is a rare complication. Gastric Band erosion causes long-term port infection in most cases.

Esophageal Dilation: With the restriction from the Gastric Band, the food may be stuck in the esophagus. In the long term, this may cause esophageal dilation.

Heartburn or Reflux: Some patients may develop heartburn or esophagitis after Gastric Band surgery.

Frequent Adjustment (Called Fills) A frequent inconvenience to many patients is that they need to come in to the office frequently for adjustments of the band. This is accomplished by the surgeon adding or removing saline solution through a port in the patient stomach to the band to tighten or loosen the bands grip around the stomach through which food passes.
Because of these complications, we do not perform Gastric Band surgeries at Long Island Laparoscopic Doctorssm .If you are experiencing any of these problems due to your Gastric Band (Realize® Band and Lap Band) our surgeons specialize in both the removal and conversion of Gastric Bands into other weight loss treatments.
National Trend of Gastric Band Surgery
The Gastric Band was once one of the most popular bariatric procedures in United States. However, due to the inadequate weight loss, weight regain, and high long-term complication rate, the use of any one of several Gastric Bands has sharply decreased worldwide and in United States. Nowadays, the Gastric Band constitutes less than 10% of all bariatric procedures and the number of Gastric band procedures nationwide continues to go down every year. According to American Society of Metabolic and Surgery (ASMBS), about 35.4% of all bariatric procedures were Gastric band in 2011. This number has decreased to 20.2% in 2012, 14% in 2013, 9.5% in 2014 and 5.7% in 2015.
Indications of Gastric band removal:
Inadequate Weight Loss or Weight Regain – If a patient cannot lose enough weight (about 25-30% of excess their weight) or have significant weight regain, Gastric band removal and conversion to another more effective bariatric procedure may be indicated. This is the most common reason for Gastric band removal.
Band Infection – Band or port infection indicates that the band may have eroded into the stomach. If the infection is not responsive to antibiotic treatment, further workup and likely band removal is recommended.
Band Slippage – Slippage can occur when the Gastric band moves down the stomach and creates a bigger pouch above the band. This can be treated, sometimes with removing the fluid from the band or surgical reposition. However, band removal may be necessary in some cases.
Band Intolerance – Symptoms of band intolerance can include excessive nausea and vomiting, difficulty swallowing and pain after eating.
Severe Heartburn – Some patients may develop new heartburn symptoms after Gastric band procedure. If the heartburn symptoms are severe, this may lead to esophagitis (inflammation of the esophagus). For patients with severe heartburn symptoms that do not respond to anti-acid medications, Gastric band removal may relieve the symptoms.
Esophageal Dysmotility, Dilation or Esophagitis – With long-term use of Gastric band, some patients may develop esophageal dilation (expansion of tissue), dysmotility (lack of movement) or esophagitis (inflammation). Fluid removal or Gastric band removal may be required for patients with severe symptoms.
Laparoscopic Gastric Band Removal
Most Gastric band removal procures can be done laparoscopically. This is a relatively easy and safe operation depending on existing complications.
Slower initial weight loss (40-50% of Excess Weight.
Regular follow-up visits for adjustments critical for optimal results.
Requires an implanted device, risk of slippage
Less weight Loss than gastric bypass or sleeve gastrectomy procedures
Greater reliance on patience compliance to in eating for success
The steps of a Gastric band removal surgery are as follows:
Insert laparoscopic instruments through small incisions. In most cases, the surgeon can use the old incision.
Cut the scar tissue around the band.
Cut the tubing and band.
Pull out the band from around the stomach.
During the initial operation, the upper part of the stomach (fundus) is usually sutured to the part of the stomach above the band to prevent band migration. Some general surgeons tend to leave the adhesions and those sutures in place during the Gastric Band removal surgery. However, it is very important to remove those sutures and lyse the adhesions. This will restore the original anatomy of the stomach and make subsequent or later revision surgery much easier.
After removing the gastric band, removal or incision of the perigastric capsule (dense scar tissue around the upper part of the stomach or esophagus) will reduce the chance of obstruction after surgery.
The subcutaneous port is removed
For patients who want to convert to a more effective bariatric procedure, the surgeon may proceed with the sleeve gastrectomy or gastric bypass surgery following the removal of gastric band or perform a revision three months later.
Gastric Band Conversion to Gastric Sleeve or Gastric Bypass
If you have an intolerance and/or complication to the gastric band, such as nausea, vomiting, dysphagia, slippage, or erosion, removal of your band offers immediate symptom relief. However, without converting to another bariatric procedure, many patients regain weight after Gastric Band removal. At Long Island Laparoscopic Doctorssm we offer minimally invasive gastric bypass or sleeve gastrectomy surgery.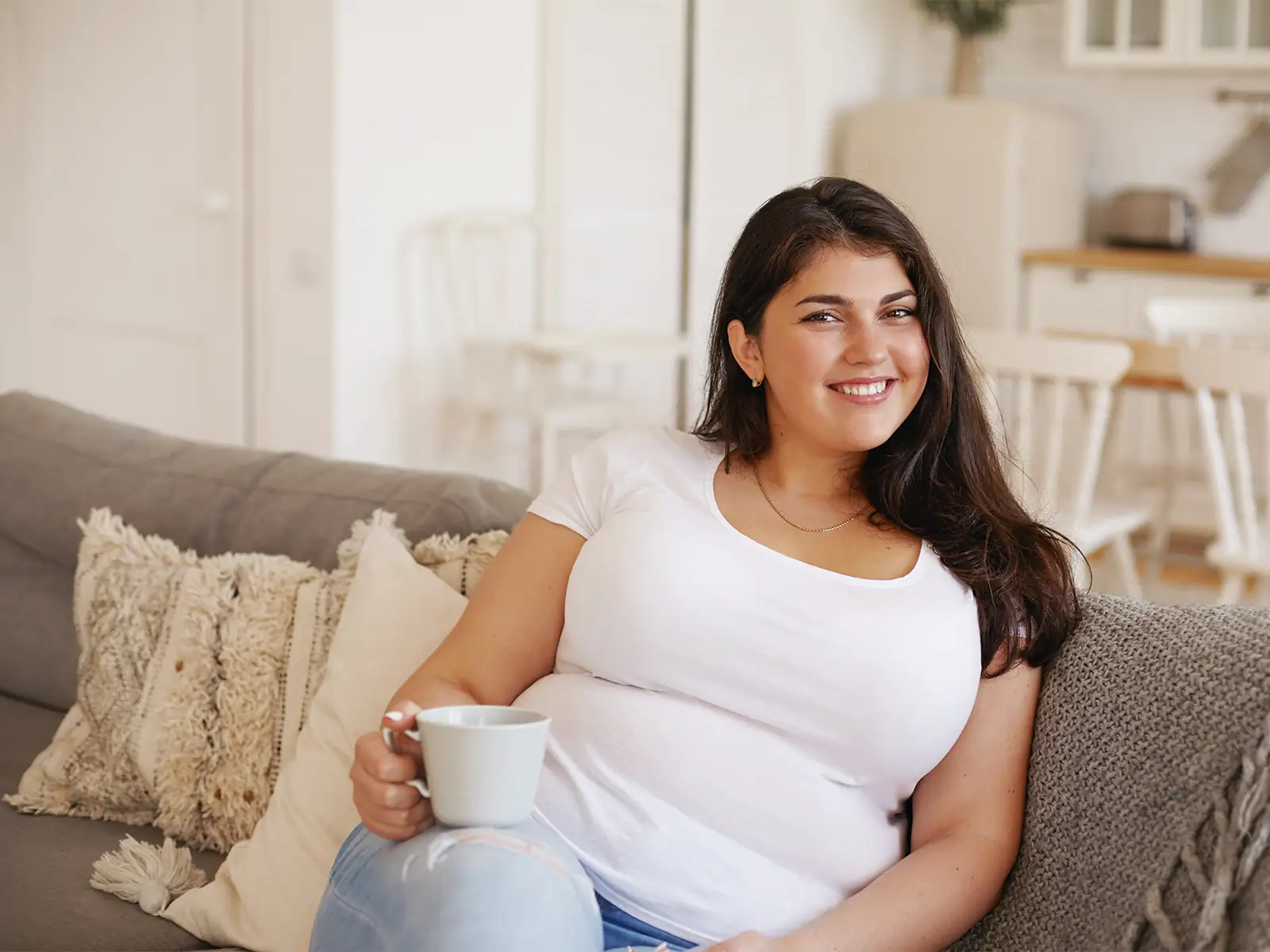 The advantages of conversion to Gastric Sleeve (or Gastric Bypass) include:
Better Quality of Life: It is very rare to have nausea or vomiting after gastric sleeve surgery. Patients also feel less hungry after gastric sleeve surgery and many patients lose their hunger sensation.

Significant Weight Loss Difference: In the long term, patients have much greater weight loss with gastric sleeve than with Gastric band.

Low Complication Rate: The long-term complication rate of the gastric sleeve is extremely low, while more than half of Gastric Band Surgery patients need to have their gastric band removed at some time point.
The Journey to the New
You Begins Here!
To schedule a consultation with Long Island Laparoscopic Doctorssm or learn more about the weight loss surgery options available please contact us today.