Nutritional Counseling
At Long Island Laparoscopic Doctors we believe the "Journey to the New You" is taken on a road to making a lifestyle change to embrace good healthy eating habits, increase activity and positive behavior patterns that you can live with for the rest of your life. Our mission is to support you not only with surgery, but with education and counseling so that you are not alone in making those important lifestyle choices.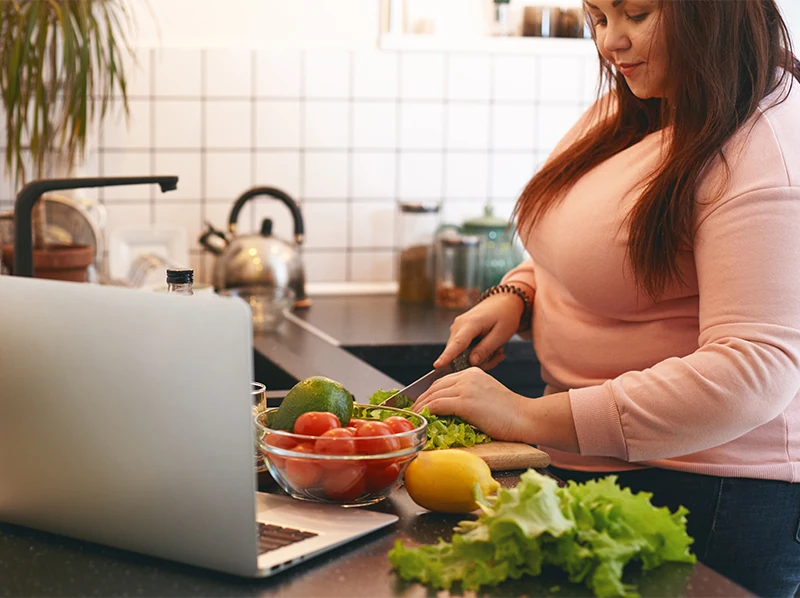 Leslie Welsch, our registered dietitian-nutritionist, with over 20 years of private practice experience, provides both bariatric nutrition and medical nutrition counseling for our patients. Leslie's goal is to improve our patient's health and sense of self-worth, as well as, non-judgmental, compassionate and informative counselling in areas such as:
Emotional eating
Eating on the go
Habitual snacking
Mindful eating
Reading labels
Portion control
Customized meal plans are designed to match each client's lifestyle, food preferences and medical needs. Leslie is a member of the American Dietetic Association. She holds a master's degree in medical biology nutrition and is both certified as a diabetes educator and nutritionist.
Nutritional Counseling for Non-surgical Weight Loss Patients
Leslie also supports non-bariatric patients who seek non-surgical assistance with customized meal plans. Nutrition counseling is the foundation of our non-surgical weight loss program. At your first appointment, you will meet with Leslie who will get to know you as an individual, learning about your personal weight goals and reviewing your current dietary habits. Leslie will devise a program that is unique to your needs and lifestyle. Our team evaluates your medical history, nutritional status, vitals and metabolic profile and then works with you to develop a whole-foods-based, nutrient-dense meal plan that won't leave you feeling deprived.
Talking to Leslie
Patients of Long Island Laparoscopic Doctors who have diet questions either prior to or post-surgery or prospective patients interested in non-surgical weight loss assistance with personalized meal planning may contact Leslie with their questions by calling our office or utilizing the Ask A Question button below to email.
We are pleased to offer virtual appointments for patients who may feel more at ease meeting with Leslie from the comfort of their own home. New and current patients are welcome to take part in this service.
The Journey to the New
You Begins Here!
We look forward to helping you reclaim your health and find weight loss success! Contact us with any questions or to schedule your consultation appointment.