Lysis of Adhesion
The surgeons at Long Island Laparoscopic Doctors perform adhesion removal surgery (lysis of adhesion) to alleviate intestinal and small bowel obstructions and other symptoms.
What are Adhesions?
An adhesion is a fibrous band of scar tissue. While adhesions can occur anywhere in the body, they are most commonly seen in the abdomen following surgery. In fact, the vast majority of patients who undergo abdominal surgery have adhesions.
Most adhesions are asymptomatic, but in some cases adhesions can cause organs and tissues to stick together, connect the loops of the intestines, or even dislocate sections of the intestines. This can lead to intestinal or small bowel obstruction, which is a serious health concern that is fatal in some cases. In some women, abdominal or pelvic adhesions can also impact
Trusted Source Adhesions National Institute of Medicine Go to Source fertility.
When pelvic or abdominal adhesions become a health concern, a surgical procedure called adhesiolysis (lysis of adhesion) is performed.
Preparing for Lysis of Adhesion
Preparation for adhesion removal surgery involves a consultation with an experienced doctor at Long Island Laparoscopic Doctors. During this meeting, you will have the opportunity to ask your surgeon questions about the procedure and will be given detailed pre- and postoperative instructions.
The Lysis of Adhesion Procedure
Laparoscopic lysis of adhesion is performed under general anesthesia. To begin the procedure, a number of small incisions are made in the abdomen. A laparoscope with a camera on the end is inserted through one of the incisions, which allows the surgeon to visualize the area. Small surgical tools are introduced into the abdominal cavity, allowing the surgeon to release the adhesions. The surgeon will then coat the treated area with a special gel, which will prevent additional adhesions from forming.
Lysis of Adhesion Recovery
Following lysis of adhesion, patients will stay in the hospital for a few days to one week. It is normal to experience discomfort, fatigue, nausea, and bowel irregularity after adhesion removal surgery, but this will resolve as healing progresses. Most patients are able to return to work and other normal activities within 2 to 4 weeks of their procedure.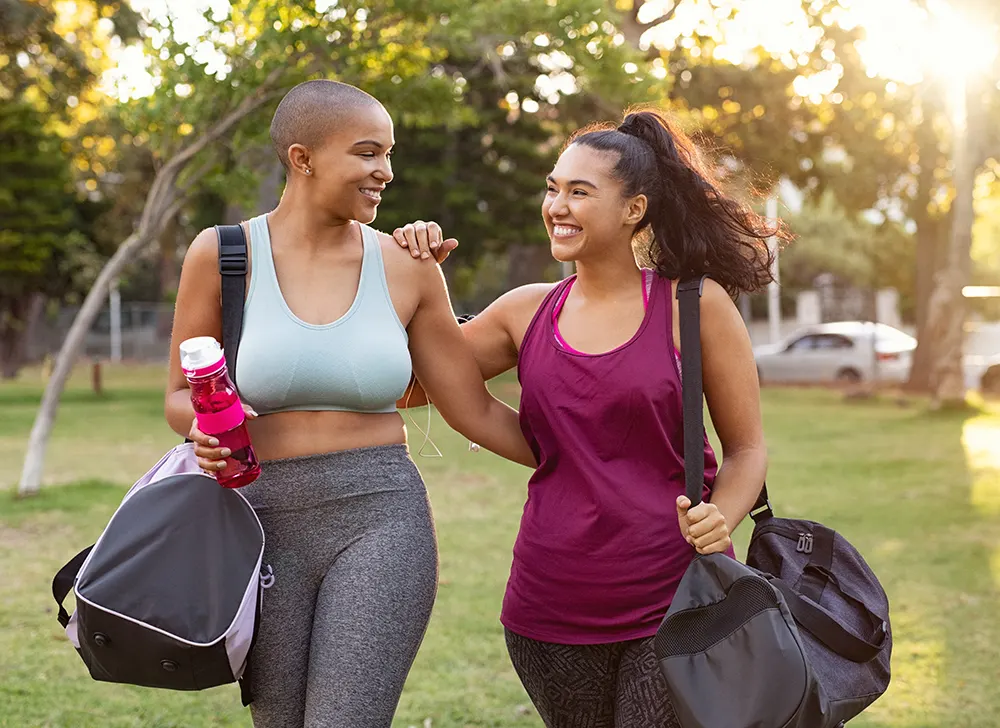 Frequently Asked Questions About Adhesions
Is it necessary to treat abdominal adhesions?
In some cases, adhesions are not symptomatic, which means that patients may not even know they have them and treatment is not necessary. However, abdominal adhesions may cause severe pain as well as obstruction of the intestines or small bowel. This can lead to additional symptoms such as bloating, constipation, vomiting, and other symptoms that can only be alleviated with surgical
Trusted Source Abdominal Adhesions Cleveland Clinic Go to Source treatment.
Is lysis of adhesion always a laparoscopic procedure?
For the majority of patients, a laparoscopic lysis of adhesions is the preferred treatment. In some cases, however, it may be necessary to perform an open surgical procedure.
Contact Us
If you have been diagnosed with adhesions following abdominal surgery, please contact the experts at Long Island Laparoscopic Doctors to schedule a consultation and learn more about treatment.