Our goal is to help you find your healthiest and happiest weight, no matter where you are on your journey.
At Long Island Laparoscopic Doctorssm we recognize that the journey to successful weight loss can be traveled by taking many roads. Our medical team follows a patient-centric philosophy to help patients match the best method to successful weight loss that fits their lifestyle & comfort. The approach that will most likely lead to sustainable long-term results. In addition to surgical solutions, we offer a 360 degree palette of other treatment options which include nutrition, exercise, counseling, and education, along with the tools and support to find your healthiest and happiest weight—no matter where you are on your journey.
The Journey to the New You Begins Here!
Gastric Bypass
The gastric bypass surgery, also called the Roux-en-Y gastric bypass surgery, is both restrictive and malabsorptive and considered the "Gold Standard" for weight loss.
Gastric Sleeve
Gastric sleeve surgery can help patients lose large amounts of weight by surgically removing a significant portion of the stomach.
Gastric Balloon
The balloon system helps you lose weight by taking up space in your stomach to help you feel full and eat less.
Robotic Surgery
Laparoscopic surgery is less invasive and requires only small incisions. It is associated with less pain, bleeding, complications, and scarring.
General Surgery
Laparoscopic surgery is less invasive and requires only small incisions. It is associated with less pain, bleeding, complications, and scarring.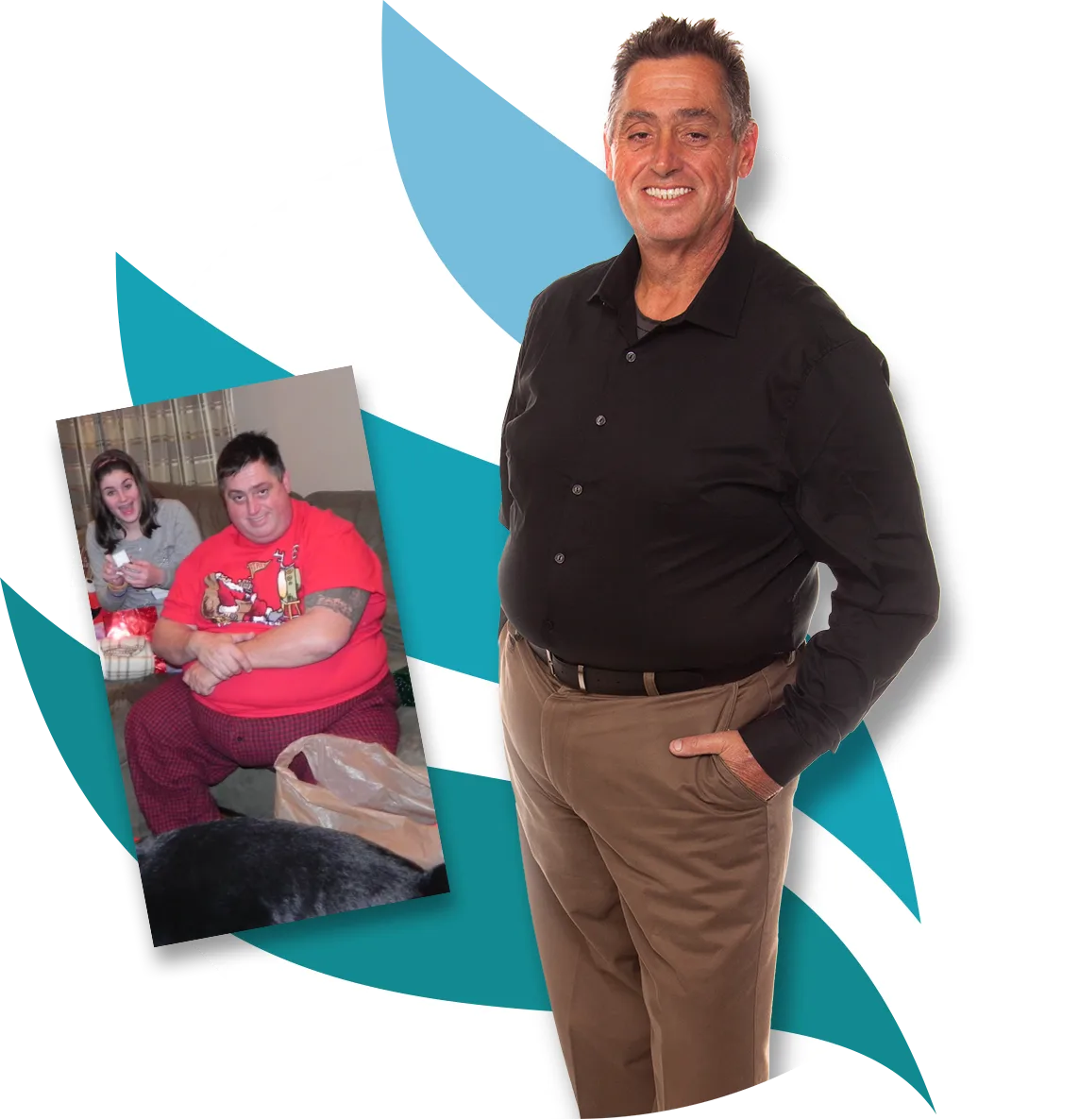 Carmine L.
Weight Lost: 136 Lbs.
Procedure Type: Gastric Bypass
"The best decision I could have made. It began an entire new life for me. I suffered from type 2 diabetes and high blood pressure for years and almost overnight my diabetes practically disappeared. I am off all medications and back able to lead the much more physical life I enjoy."
Heather S.
Weight Lost: 124 Lbs.
Procedure Type: Gastric Bypass
"I knew it was time for a change. When I met with Dr. Atwa, he and his staff greeted me with warm and compassion. Together we decided that gastric bypass would be the best procedure for my needs. I knew I was in good hands and trusted Dr. Atwa and his team wholeheartedly. After my surgery when I cleared to exercise I started kickboxing and doing things I never thought possible when I was 310lbs!"
Darnell S.
Weight Lost: 120 Lbs.
Procedure Type: Gastric Sleeve
"The best thing I ever did was to have gastric sleeve surgery. Since then a lot of my health issues have gone away. I no longer have to sleep with a CPAP machine to breathe well while sleeping. I am more active with family and friends. I feel more confident when going into clothing stored because my size isn't an issue any longer. Thank you for making this possible."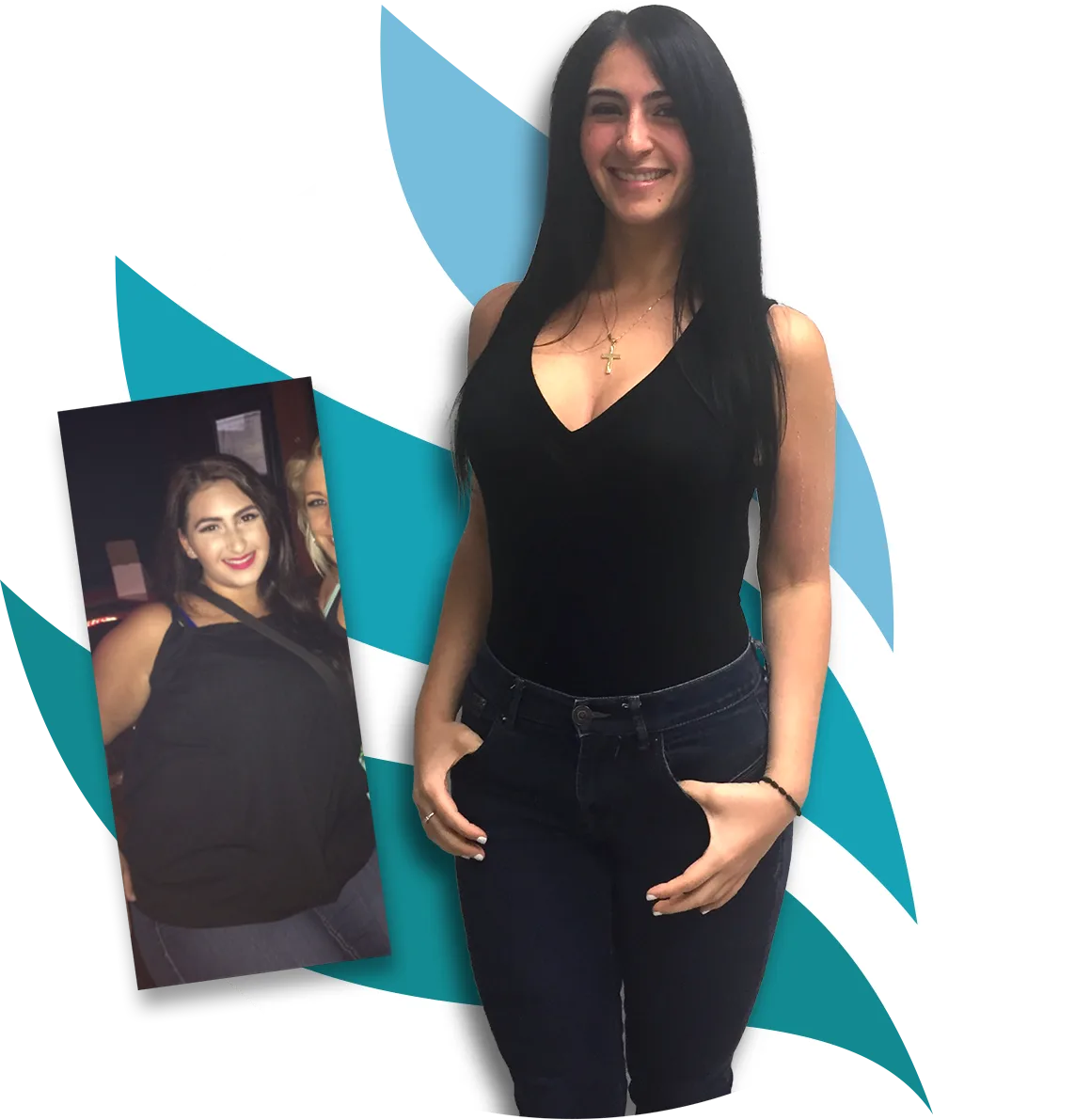 Kristen G.
Weight Lost: 100 Lbs.
Procedure Type: Gastric Sleeve
"I am really proud of myself. I have tried diet after diet and struggled with my weight without success. The gastric sleeve was easy and the pounds seem to fly off. There was little discomfort and I was back to work quickly."
Kristina D.
Weight Lost: 50 Lbs.
Procedure Type: Gastric Sleeve
"After having triple bypass surgery at age 47, I knew that I couldn't go it alone anymore. I couldn't get my eating habits healthy. I started my journey with Dr. Atwa by going to his seminar and immediately felt that the gastric sleeve was for me. I felt supported, and educated about what the gastric sleeve could help me to accomplish."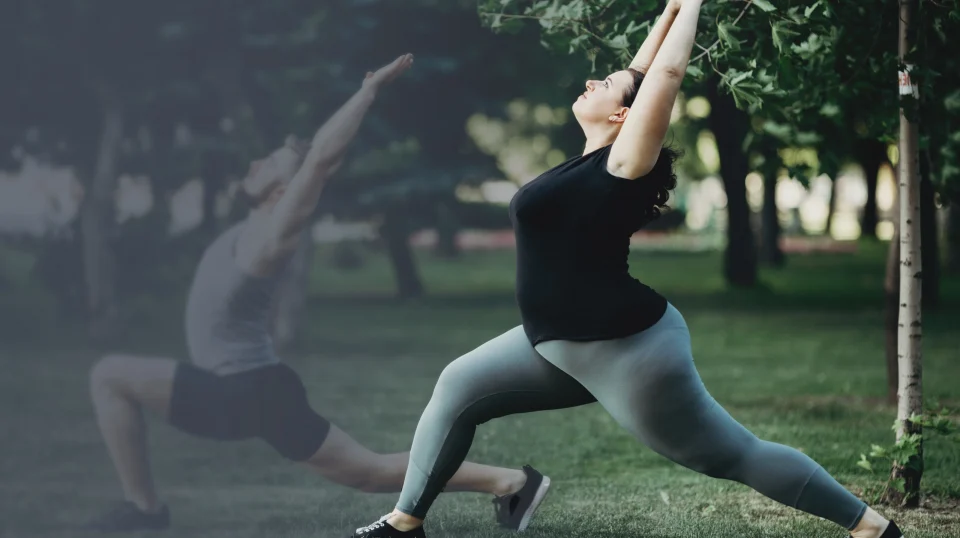 Is weight loss surgery right for you?
Did you know?
The Typical Bariatric Patient is:
Female
Age 35 – 50
About 100lbs Overweight
Learn more about obesity and bariatric surgery in this short video
Pioneers in laparoscopic and robotic surgery, techniques. The safest and least invasive ways to reach your weight loss goals!
"Surgery has evolved over the years. Thirty years ago, we were doing procedures as open surgery. Then 25 years ago, laparoscopic surgery became an option. Over the past five years, robotic surgery has improved on those techniques."
- Dr. Atwa
Our bariatric surgeons, coordinator, and nutritionist are each involved in providing you with ongoing support through your weight loss surgery and beyond, helping you understand the benefits, as well as the changes and challenges, which accompany life after bariatric surgery.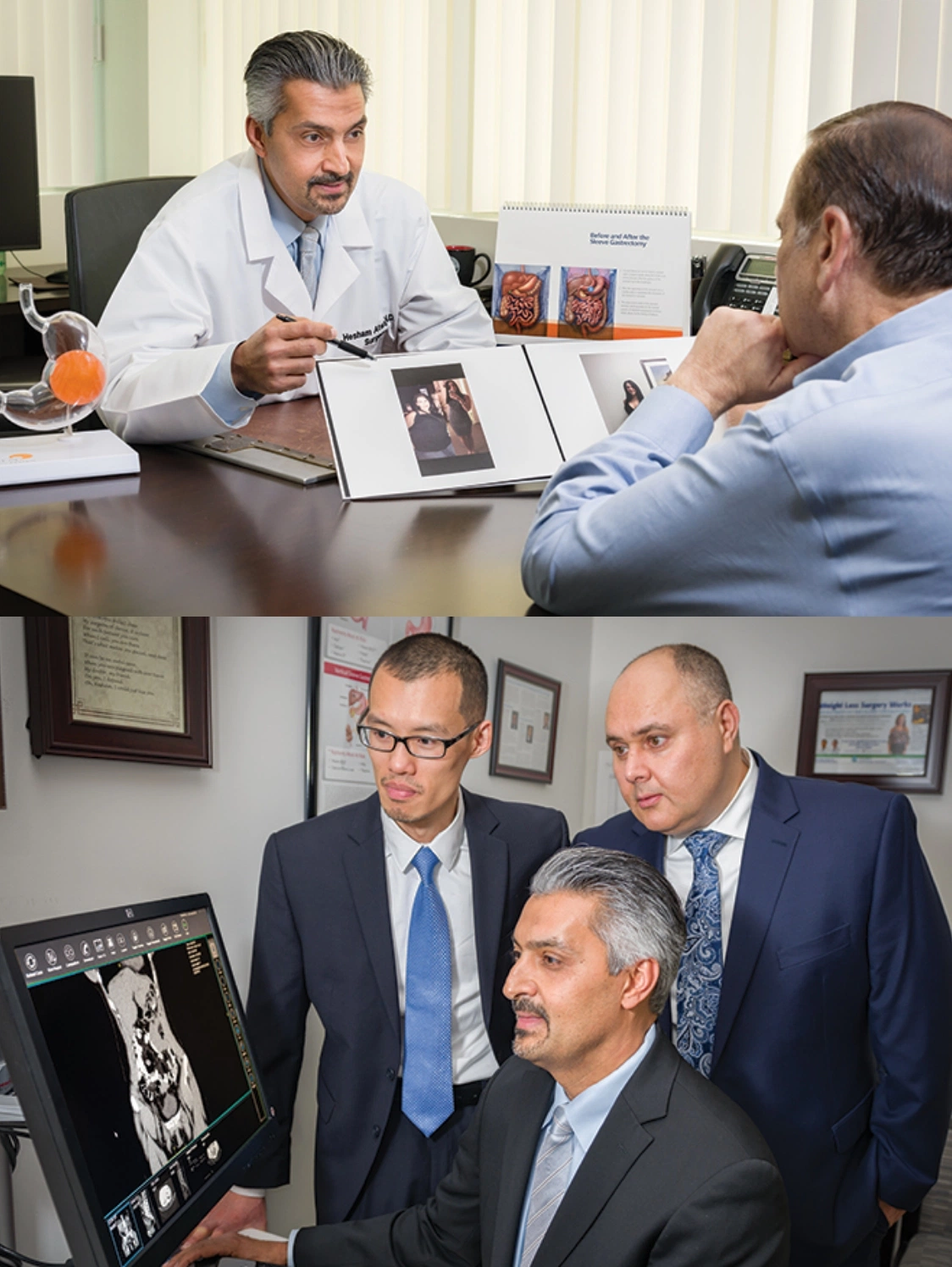 Understanding Obesity
More than half of Americans are overweight and roughly 12 million Americans have severe obesity
Obesity has become the #1 public health problem in our country today. Obesity is a major cause of premature death and many other medical conditions including diabetes, cardiovascular disease, hypertension, sleep apnea, and degenerative joint disease.
Dr. Atwa and his team understand that losing weight is often not as simple as it seems. He has created a bariatric weight loss program addressing obesity utilizing modern treatment strategies, current research, and continued education. As bariatric surgeons, they perform the safest, most effective surgical weight loss procedures to improve the lives of their patients.
What our Patients are Saying 4.9/5
"I am completely satisfied with Dr Atwa and his team. They guided me through the whole pre-op testing and procedures. Counseling and coaching was handled by extremely qualified and helpful professionals. Dr. Atwa himself was a fantastic doctor and person. He made the whole journey from start to finish a wonderful experience with fantastic results that have changed my life. I would recommend this practice to anyone thinking of starting the journey to a new and healthy lifestyle. His post op follow ups are informative and enlightening his genuine care for his patients is refreshing."
- Wayne C.
"A+++++ TOTALLY RECOMMEND! Dr. Atwa, his team, Toniann, Susan & the entire office staff, are AMAZING. They always greet you with a smile. They are able to answer all questions. You're never rushed. They make you feel comfortable & safe. My dietician, Leslie, is always available to guide me. I had the gastric sleeve done in December 2021. I was 225 lbs and now (May 2022) I'm 155! In just 4 months I have lost 70lbs and my journey is still continuing! My medications are less. My blood pressure is back to normal. I'm no longer pre diabetic. I look and feel amazing."
- Jessica A.
"I love everything about my medical team! From my doctors to Toni Anne, to the nurses and staff. This was a long process for me and each of them helped me to get there. Toni Anne never gave up and made sure to get me back on track when I took time away. She made it possible for me and helped me get to the best decision I have made for myself and my health. Thank you all so much thank you Dr. Atwa you're incredible!"
- Liz O.
"Dr. Atwa was very professional and personable. He treats you with dignity and respect, which makes it easier to go through the process of having a gastric sleeve. Overall, I would say that I was very pleased with the service that I received and would encourage anyone who is considering this life-saving procedure to reach out to this clinic."
- Magaly H.
"I already lost 17 pounds in 3 weeks which is insane! I feel so happy, amazing and healthy. I guess in other words you can say I highly highly recommend him and the staff! Thank you so much Dr. Atwa for the care you gave me and continue to give me. As well as thank you to the staff and everyone who was a part in my journey and who continue to be a part of it because this journey is for the rest of my life!"
- Missy