How Can I Avoid Weight Gain During the Holidays?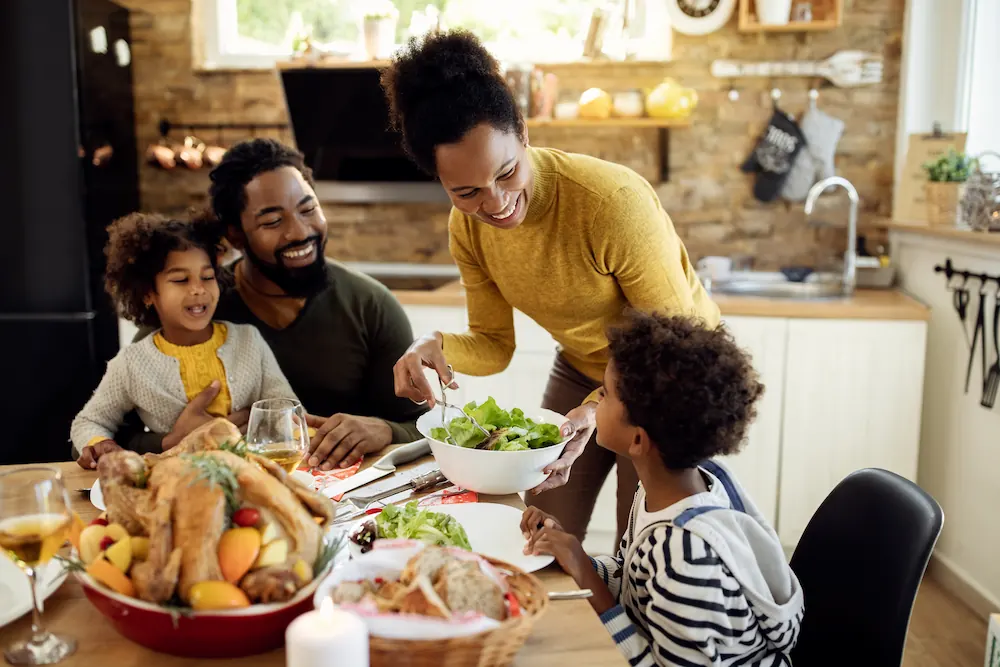 Navigating the holiday season after weight loss surgery or during any weight loss journey can be a time of challenge and frustration. Here are some effective strategies to help keep you on track.
At Long Island Laparoscopic Doctors, Dr. Hesham Atwa and his experienced team help patients lose weight and keep it off all year long. They understand that the holiday season can be particularly challenging. While it is a time of joy and celebration, it is also a time for many temptations and activities that include unsupportive food choices as an integral part of the event.
You deserve to celebrate the season without feeling deprived or overwhelmed as you continue your weight loss journey. Whether you have had weight loss surgery or not, here are some effective ways to enjoy the holidays without gaining weight.
Set Reasonable Expectations
While weight loss can be a reality at the holidays – particularly if you have had weight loss within the last 3 months or so – it may be more realistic to set an expectation of simply not gaining weight. While that may not sound as exciting, it can help you create and implement a realistic plan you can easily stick to, allowing you to have fun while not over-indulging.
Plan Ahead for Holiday Travel
Planning ahead for travel involves a combination of mindful choices and strategic preparation. When traveling, pack protein choices such as a low sugar protein bar, protein shake, cheese stick, or almonds. To avoid the temptation of unhealthy airport or roadside options. Research restaurant menus in advance to make sure they have quality meal options that align with your meal plan. Stay hydrated with water and avoid beverages with sugar.
Attend Holiday Events with Confidence
Holiday events are meant to be fun and memorable spending time with family and friends. Food is a natural part of any celebration together. Yet, if you are committed to losing weight, such events can be intimidating or dreaded altogether. There are many ways to embrace holiday parties with confidence such as those listed below:
Don't arrive hungry or thirsty. Be sure to drink water and have a small meal or snack that is packed with protein so that you aren't hungry when you arrive or mistake hunger for thirst.
Assess all food choices prior to making your selections. Choose healthier protein filled foods first and include small portions of other choices. Especially if you have had weight loss surgery or are on a medical weight loss journey, you will want to make sure lean protein choices take center stage. Protein is essential for preserving your lean body mass, enhancing your metabolism, minimizing hair loss and assists with wound healing.
Bring a healthy food to share. If you are unsure what will be served at a holiday event, bring a healthy food that you know you enjoy. If all else fails, you know you will have something great to eat that will also help you stay on track.
Avoid trigger foods and people if possible. While you want to enjoy yourself, be cautious around salty or sweet foods that may be a trigger to binging or over-eating. You may have to also avoid trigger individuals who support and encourage behaviors you are trying to curtail.
Keep your hands busy. If you have a low/no calorie beverage in one hand, you are less likely to overeat. As an added bonus, when you are talking/connecting with others, it prevents you from eating too much.
Focus on the conversation, not the food. The holidays are a time to re-connect and celebrate with friends and family. Have meaningful conversations. Catch up and laugh out loud.
Sit far away from the food table. Sitting farther away from the buffet table can help resist any temptation to 'graze' throughout the event.
Keep moving. Mingle with others and don't be afraid to dance as appropriate and have fun!
Start a New Tradition
Integrate new lower carbohydrate holiday favorites into the mix. You might be surprised at how delicious many of them can be! You can also start a new tradition of taking a walk, playing pickle ball, or some other activity to help everyone focus on fun instead of primarily the food.
Be Kind to Yourself
The holidays are meant to be celebrated and so are you! Be sure to be kind to yourself and monitor any negative self-talk. Everyone is human, and mis-steps happen. Don't stay in a place of negativity. Recognize what happened, identify any triggers that you may need to avoid, and move on to healthy habits that support your goals.
At Long Island Laparoscopic Doctors, Dr. Hesham Atwa and his entire caring team wish you merry holidays now and always. If you desire further assistance in attaining your weight loss goals through weight loss surgery or medical weight loss, please reach out to us at https://journeytothenewyou.com/contact-us/