How Does the ORBERA Gastric Balloon Work?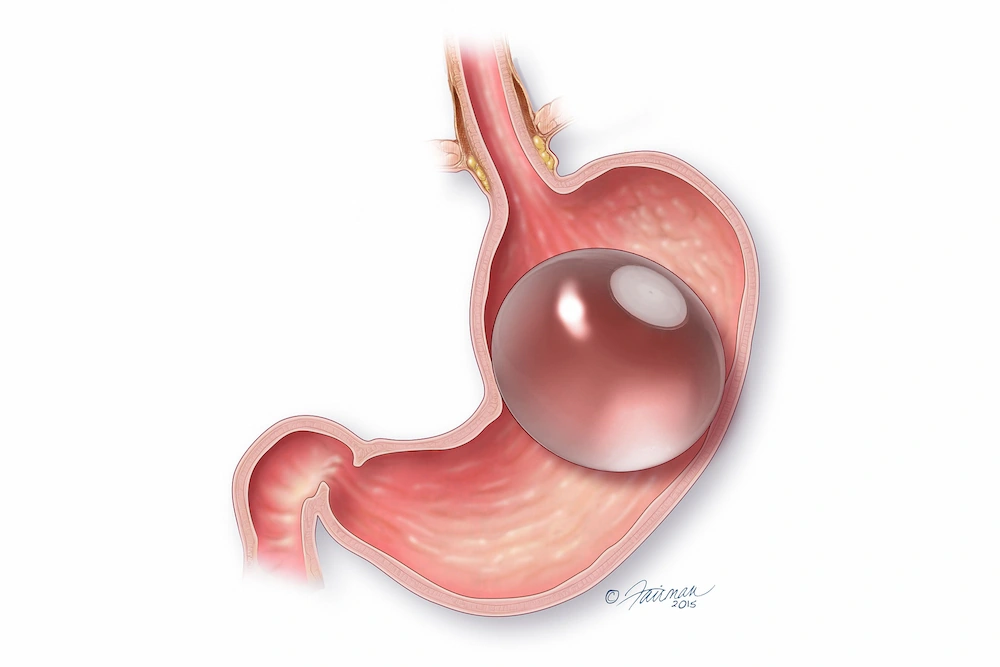 Dr. Hesham Atwa, Founder of Long Island Laparoscopic Doctors and board-certified bariatric surgeon shares how the ORBERA Gastric Balloon works.
The ORBERA gastric balloon system is a non-surgical treatment for obesity. It is designed to help you lose weight by reducing your stomach capacity and promoting feelings of fullness.
The ORBERA gastric balloon weight loss treatment involves inserting a deflated balloon into your stomach through your mouth while you are sedated. The balloon is then filled with saline solution until it is about the size of a grapefruit – filling just less than half the size of your stomach. The procedure normally takes about 20-30 minutes and you will usually go home the same day.
The saline filled balloon makes you feel fuller after eating less food. This reduction in food intake supports your weight loss.
The gastric balloon is usually left in place for about six months, during which time you will work with our nutritionist and medical weight loss provider to develop healthy eating habit and establish regular fitness activity routines. Most patients lose about 10 to 15 percent of their body weight while the balloon is in place. So, for someone who weighs 200 pounds, that would be a weight loss of 20-30 pounds. After approximately six months the balloon is removed and you continue with your newly established healthy habits to support further weight loss and weight maintenance.
The gastric balloon is most effective when combined with healthy eating and exercise habits and of course, is only used under the supervision of your surgeon and his or her team. Potential side effects can include nausea, vomiting and stomach discomfort.
As of late, there are some insurance companies who are starting to cover the ORBERA Gastric Balloon placement and removal. However, if your insurance policy does not cover this treatment, we also have very affordable cash pay options that include a comprehensive program for optimal success. If you are interested in learning more, please visit journeytothenewyou.com or reach out to one of our caring Long Island Laparoscopic Doctors team members at https://journeytothenewyou.com/contact-us/