What are the Benefits of Robotic Surgery?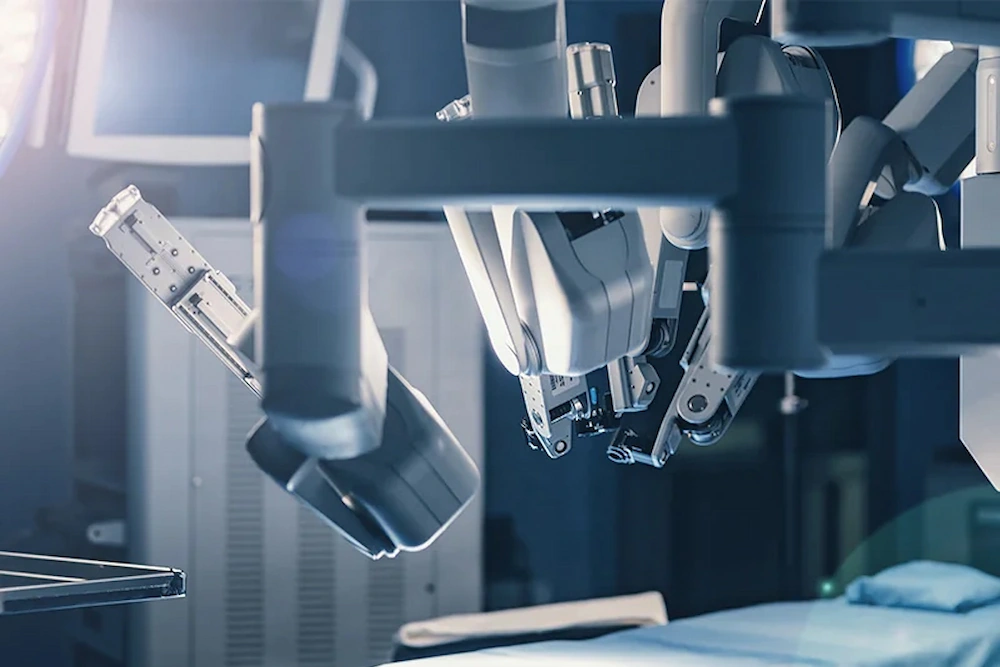 As the Director of Robotic Surgery at St. Charles Hospitals in New York, Dr. Hesham Atwa is often asked about the benefits of robotic surgery – particularly when it comes to weight loss surgery.
Here are Dr. Hesham Atwa's top four benefits of robotic surgery:
Precision and Accuracy:
We use the cutting edge da Vinci Surgical System for robotic surgery which provides you with exceptional precision and accuracy in surgery. This technology actually improves the function of the human hand because the robotic arms are equipped with instruments that enable fine movement and a range of motion that is superior to human hands. The robotic arms – which are controlled by our surgeons – can maneuver in small spaces while minimizing potential trauma to surrounding structures.
Superior Visualization:
Robotic surgical systems come equipped with high-definition 3D cameras that provide a magnified, three-dimensional view of the surgical site for your surgeon. This advanced camera imaging allows for extreme clarity and better visualization of anatomical structures, and greater precision during your surgery.
Lower Risk for Complications:
With enhanced surgical precision and better visualization, robotic surgery also lowers your risk for complications. Robotic surgery often results in reduced blood loss during procedures. Additionally, the minimally invasive nature of robotic surgery lowers your risk of infection and other post-operative complications, ultimately improving your outcome. It can also reduce anesthesia-related risks due to potentially less time necessary to complete the surgery.
Faster Recovery Time:
Patients undergoing robotic surgery typically experience shorter revovery times compared to traditional surgery. The smaller incisions, decreased post-operative pain, and reduced risk of complications all contribute to a quicker return to your daily activities and work.
At your initial consultation, Dr. Hesham Atwa and his experienced team will review your options thoroughly and take the time to answer any questions you may have. If you would like to learn more or are ready to get started, please reach out to us directly at https://journeytothenewyou.com/contact-us/