What is a Sleeve Gastrectomy?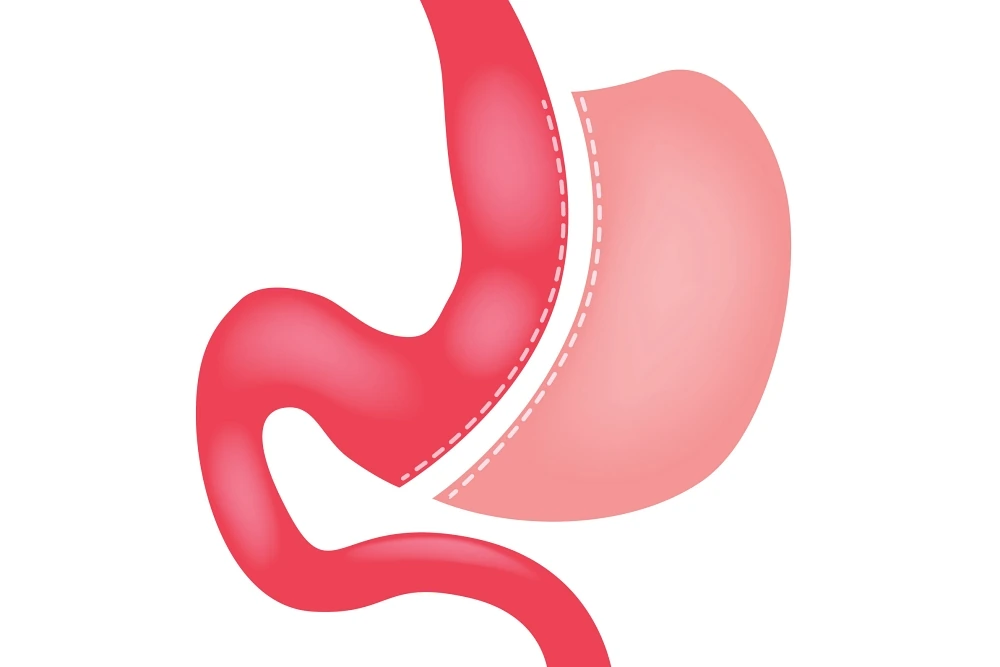 The Sleeve Gastrectomy, also known as a Gastric Sleeve is currently the most common weight loss surgery performed in the United States.
At Long Island Laparoscopic Doctors, patients inquiring about weight loss surgery learn about all of their options in addition to discussing which surgery is the best option for them based upon their individual situation and preferences. One of the most common surgeries discussed is the sleeve gastrectomy – especially since it is the most common weight loss surgery currently performed in the United States.
The sleeve gastrectomy is a fairly straight forward minimally invasive laparoscopic procedure that permanently reduces the size of your stomach to approximately the size of a medium banana – or about 20% of its original size. There is no re-routing of your intestines as with the gastric bypass or some other weight loss procedures. Thus, potential long-term complications are lower. In fact, this type procedure is considered as safe – or safer – when compared to other elective surgeries.
The gastric sleeve is considered a restrictive weight loss procedure since it restricts the amount of food you can ingest. As an added benefit, the portion of the stomach that is removed produces the hunger hormone ghrelin. Thus, after surgery, you not only eat less, but you tend to be less hungry.
Weight loss surgery is a personal decision and currently requires a body mass index of 35 or greater or 30-35 with other obesity related health problem such as high blood pressure, diabetes, or sleep apnea. We are also pleased to announce that for those who do not have insurance coverage for weight loss surgery or decide not to use insurance we have one of the most cost-effective prices in the area for a sleeve gastrectomy. And, it includes a full 1-year support program after surgery for ultimate success.
Our highly skilled and experienced surgeons as well as our knowledgeable team guide you every step of the way before, during and after surgery to make sure you understand how to maximize this powerful weight loss tool for significant weight loss – in fact, the average weight loss is roughly one-third of your weight.
If you have questions, would like to learn more, or are ready get started on your journey to better health with weight loss surgery, reach out to us at https://journeytothenewyou.com/contact-us/