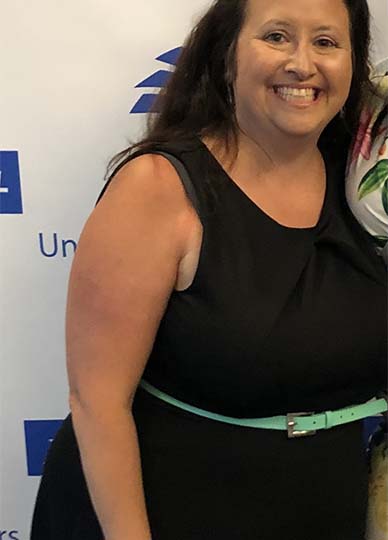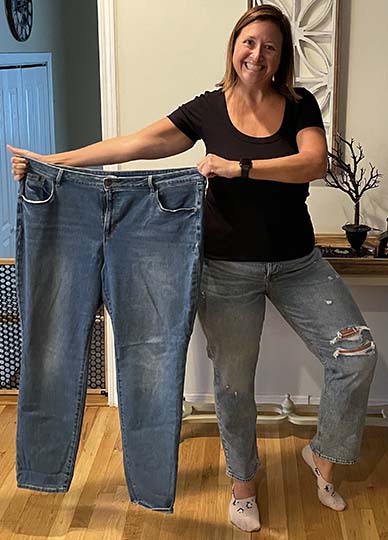 Danielle G.
Describe your life before you had Weight Loss Surgery.
One of the biggest hurdles I faced at my heaviest weight was being there for my small children and being able to enjoy life with them. For example, we would be at an amusement park and I would immediately tell my husband that he would need to take my kids on a ride because I was too big and couldn't fit on a seat. One year, we took our kids snow tubing- my snow pants were so tight I could barely breathe… I went with my youngest child down the little bunny hill on an inner tube and in front of the whole crowd I couldn't get myself out of the tube. I was so embarrassed!! 
How long were you considering Weight Loss Surgery before you came in?
I first started to consider surgery after my 3rd (and final) child was born. I knew I was going to need serious help if I were going to lose the weight. 
4 years later I had a conversation with my internist about what I was thinking and she immediately responded with- "I think I should be considered." At that point I knew I had a real issue with my weight. It took about 6 weeks for me to actually make the call to Dr. Atwa's office. I was scared, embarrassed and intimidated. ToniAnn was amazing- my first phone call to hear alleviated any fear that I had. 
What was it like to work with our team? 
ToniAnn is amazing- she is thoughtful, responsive, kind, knowledgeable and understanding. The office staff at Dr Atwa's office is so friendly! They remember me when I come in for my visits and make positive comments about my weight loss progress. Makes me feel so happy going to appointments! 
Describe your life now, after Weight Loss Surgery. 
SHOPPING!! I'm a size medium!!! I can't believe it! And- I can run up 3 flights of stairs to my office at work and no longer need the elevator!! I took my kids to Disney this past summer and I went on EVERY ride with them without weight restrictions!!